Something About Company
About Capital University of Economics and Business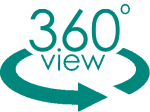 Capital University of Economics and Business is a key university in Beijing, a member of the Beijing-Hong Kong University Consortium, and has been selected as one of high-level universities in China. It is also a host institution for Chinese government scholarship students.
The university has a main campus and Hongmiao campus. It has 19 teaching units/colleges and 44 undergraduate majors. There are 900 full-time teachers, and 16,480 students, including 10,091 undergraduates, 3,372 master's degree students, 488 doctoral degree students, 432 international students in academic education, 18 general matriculation students, and 2,097 adult education students.
The university has signed inter-university cooperation agreements with 170 universities and research institutions in 38 countries and regions. Since 1986, the university has been recruiting international students, and has developed a multi-level and multi-disciplinary international talent training system with the outstanding characteristics of economics and management, including doctoral students, master students, undergraduate students, senior advanced students, general advanced students, language students and various short-term students. In 2007, the university started a full English master's program and in 2011, a full English doctoral program. At present, there are 512 international students from 92 countries and regions. Read More.
Numbers and Facts
Chinese Name
首都经贸大学

English Name
Capital University of Economics and Business

Alias
ShouJingMao or CUEB

Region
Beijing, China

Address
Main Campus: No. 121, Zhangjia Road, Huaxiang, Fengtai District, Beijing; 
Hongmiao Campus: No. 2, Jintai Lane, Hongmiao, Chaoyangmenwai, Beijing

Department in charge
Beijing

Current leaders
Han Xianzhou (Secretary of the Party Committee), Fu Zhifeng (President)

Famous Alumni
Shang Fulin, Song Xiaowu, Yang Xiaochao, Zhang Gong, Huang Rong

School Motto


崇德尚能、经世济民

 Respect virtue and ability, and help people in the world

Institution Code
10038

National Key Disciplines
1 second-level discipline

Institution Type
Finance and Economics

Post-doctoral
4 research stations

Doctoral Points
Academic Degree Authorized Level I Disciplines 4

Master's Degree Points
11 first-level disciplines authorized for academic degrees
17 authorized categories of professional degrees

Date of Establishment
1956

Institution Type
Public University

Attributes
Key University in Beijing

Undergraduate majors
44

Faculties and Departments
19 teaching units including College of Economics, College of Labor Economics, 
College of Business Administration, College of Accounting, College of 
Culture and Communication, College of Information

Official Website
http://www.cueb.edu.cn
Capital University of Economics and Business has posted
3

jobs