Something About Company
Hainan Vocational University of Science and Technology

About Hainan Vocational University of Science and Technology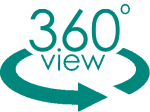 1. School Introduction
Hainan Vocational University of Science and Technology was founded in 2008 on the basis of the former Haikou Campus of the Central Academy of Fine Arts, the first vocational university in China. After 13 years of development, there are more than 16,000 full-time students in 2021.
The university now has Jiangdong Campus (Meilan Old Campus) and Yunlong Campus (New Campus) in Haikou, with the two campuses covering a total area of 1,092 acres. The Meilan campus is 4 kilometers away from the provincial government; the Yunlong campus is 15 kilometers away from Meilan Airport. Hainan University of Science and Technology in its first year of operation in the 2008 inaugural meeting of the President's report on the executive summary of the founding of China's first-class and even world-class modern vocational universities.
Hainan Vocational University of Science and Technology won four teaching achievement awards in the last two sessions of Hainan Province, including two first-class awards and two second-class awards. In the past three years, according to the results of the "2016-2020 National Ranking of Higher Vocational Colleges and Universities in the Private Sector (TOP20)" released by the Chinese Society for Higher Education, the school was ranked 3rd, 6th and 9th in the country and 1st in Hainan Province in the same category. The university was ranked second in the overall competitiveness of 22 undergraduate vocational universities and first in private institutions by China Science and Education Evaluation Network, as well as first in the 2021 China Vocational and Technical University Ranking by Arenasun Alumni Association. 2021 was awarded "Education Innovation Base of China Academy of Management Science (2021-2024) "In 2020, it was awarded "Class 5A Social Organization" in Hainan Province, and in the same year, it was awarded "Top 10 Famous Brands of Private Education in China" by the Council of China Private Educators Congress. "In 2019, it was awarded the honorary title of "China Good Education Brand Strength Private University" and "China Good Education Smart Education Brand".
The university has built 49 houses equipped with a total of 256 experimental training rooms, teaching and research instruments and equipment and school-enterprise cooperation imitation real training software worth 211.9 million yuan in 2021, the library has 1.62 million paper books, 1.35 million electronic books and more than 100 Chinese and foreign periodicals. The library has a deep map ILAS lending system, academic platforms such as Knowledge Network and Super Star and 3 sets of waterfall electronic display book selection pre-reading screens.
The university has 13 colleges and 2 teaching departments, including College of Mechanical and Electrical Engineering, College of Information Engineering, College of Chemical and Material Engineering, College of Maritime Studies, College of Urban Construction, College of Finance and Economics, College of Design, College of Health Sciences, College of International Nursing, College of Clinical Medicine, College of Media and Music, College of Accounting, College of Marxism, 3 provincial research centers, 12 university-level research institutes, and more than 60 full-time The university is committed to cultivating high quality and high-level technical skills talents.
In the past three years, students have won 437 awards at provincial and ministerial levels, including 43 national awards, 383 provincial awards and 11 provincial awards in sports and culture. Among them, there are 7 national first prizes, 17 second prizes, 14 third prizes, 3 bronze prizes and 1 merit prize in skill competition; 1 special prize, 70 first prizes, 104 second prizes, 197 third prizes, 2 gold prizes, 6 silver prizes and 3 bronze prizes in skill competition at provincial and ministerial level; 1 first prize, 3 second prizes and 7 third prizes in sports and culture at provincial and ministerial level. Teachers of the university have won 239 awards in various competitions at provincial level and above, including 62 national awards (2 first prizes, 14 second prizes and 12 third prizes), 177 provincial awards (21 first prizes, 29 second prizes and 44 third prizes). Other outstanding thesis and book awards and honorary titles 117. The school teachers have won 15 awards in the national skills competition for teaching ability and 42 awards in the provincial skills competition for teaching ability. The employment rate of graduates in the past three years is above 96%, and the quality of talent training is widely recognized by the society.
From the actual higher education in Hainan Province, the school has declared 37 education teaching reform research projects of Hainan Education Department. Among them, there are 6 key projects such as "Research on the Construction of Practical Teaching System for Vocational Undergraduate Engineering Majors Aiming at Cultivating High-end Technical Skills and Technological Innovation Talents" led by Yang Xiuying, the director of the university, and 31 general projects. The projects focus on systematic research, overall optimization, comprehensive practice and are promotional in nature.
The school currently has established cooperative relationships with 1799 enterprises, among which 153 leading enterprises in Hainan and enterprises outside the province have signed in-depth school-enterprise cooperation agreements, with 2032 students in 2020 for top-level internship. With our school jointly developed school-enterprise cooperation materials 47 enterprises, has published 47 school-enterprise cooperation materials. In recent years, the school has paid great attention to the transformation of achievements between schools and enterprises. More than 300 patents declared by school teachers, more than 30 of which have been applied to the production and operation of enterprises, improving their production efficiency and generating economic benefits of 15 million yuan. Our school provides professional skills training services for many enterprises, with an annual training scale of more than 50,000 people and a total training fee of 11.1 million RMB.
2、Talent cultivation
The university conscientiously implements the Party's education policy, firmly grasps the direction of socialist schooling, and implements the fundamental task of establishing moral education. Strengthen the construction of teachers' moral and moral style, and integrate ideological and political education into the whole process of education and teaching. Work hard on innovative education, make ideological and political work like spring breeze and rain into the brain and heart, and strive to cultivate socialist builders and successors with comprehensive development of moral, intellectual, physical, aesthetic and labor, and strive to cultivate high-quality high-level technical and technological talents with deep theoretical foundation in professional fields, strong practical ability, application ability, migration ability and innovation ability, and adapt to the work requirements of front-line job groups in production, construction, management and service. We promote students to consciously integrate their youthful dreams into the Chinese dream, cherish their youthfulness, motivate them to study diligently, bloom their youthfulness in hard struggle, and make contributions to the social construction of the new era.
3、Professors and Experts
The president and vice-president of the university are doctors, masters, professors, associate professors, factory directors or those with more than 5 years of working experience in the university. The deans of all colleges of the university have graduate degrees or above, or have served as supervisors of master or doctoral students, and all have more than 25 years of experience in education and teaching management in prestigious schools.
4、Teacher strength
Hainan Vocational University of Science and Technology insists on the strategy of strengthening talents, constantly strengthens the construction of teachers, encourages and supports young teachers to improve their teaching and scientific research. 790 full-time teachers, 201 part-time teachers, 462 full-time teachers with master's degree or above, 283 teachers with associate title or above, are employed in the university in 2020. The school has funded 61 masters and 26 PhDs in prestigious schools at home and abroad, and has been deepening the mechanism of introducing talents, recruiting and introducing high-level professionals from all over the country, and will increase full-time teachers year by year according to the scale of majors offered and students enrolled. Han Huimin, Jie Junwu, Shi Xiaohua, Wu Henan, Du Jinfeng, Wang Yuelei, Wang Lin, Yang Jing, Zheng Bing, Bai Qunxing, Feng Liying, Li Donglou, Sheng Wangpeng, Shi Jinmei, Liang Qilong, Chang Na, Wu Haiwei, Fu Xicheng, Han Gang and other 46 high-level talents in Hainan Province, including Han Gang, Wang Yuelei for the leading talent, Yan Hao for the top talent, Wang Yuelei also won the "South China Sea Craftsman "title", was awarded the "national skills personnel cultivation outstanding contribution to the individual" recognition. In the next five years, the school will build a well-structured faculty according to the requirements of the teacher-student ratio.
5、Teaching Reform
The university has been insisting on the integration of industry and education, school-enterprise cooperation and collaborative innovation, and promoting teaching reform through school-enterprise cooperation. It has deepened the teaching reform and built a professional system oriented to industrial demand and a curriculum system with the cultivation of technical application ability as the main line. Associate Professor Zheng Bing organized outstanding teachers to cooperate with Beijing Fengyuan Zhitong Technology Co., Ltd. and other companies to get 41 projects approved by the Ministry of Education for collaborative education through University-Industry Cooperation, cooperated with Beijing Radia Technology Co., Ltd. to carry out the construction of 24 virtual simulation projects, and cooperated with Water Drop Smart Technology (Shenzhen) Co., Ltd. to carry out the construction of smart classroom and private cloud projects for the whole university and obtained 6 software copyrights, etc. In the announced list of the Ministry of Education's 2020 collaborative education projects, the university is ranked No. 1 in Hainan Province and No. 163 in the country. The university pays close attention to teaching reform and curriculum construction. The school signed a 5-year cooperation agreement with the School Planning and Construction Development Center of the Ministry of Education on the project of "Experimentation of Industry-Education Integration Applied Curriculum Reform", which provides one-to-one applied curriculum guidance to teachers through the German talent cultivation experience, famous teachers from Chinese universities and intelligent technical directors from famous enterprises, with the aim of effectively implementing the goal of high-quality and high-level technical skill cultivation. In 2020, the school won the Applied Curriculum Construction Alliance 2020 Curriculum Reform Innovation Award. In addition, the school is actively exploring the perfect education system of both academic education and vocational training. At present, the school has 27 fields approved by the Ministry of Education to carry out "1+X" certificate pilot work, and has obtained permission for 69 vocational and technical qualification training programs. Among them, the school was awarded the "Outstanding Contribution to the Pilot Project of 1+X Vocational Skills Certificate for Elderly Care" by the Ministry of Education in 2020.
6、Scientific Research
The university actively encourages teachers to carry out scientific research, teaching research and technological innovation. In the past five years, the school has won 11 provincial and ministerial-level achievement awards, and more than 430 provincial and ministerial-level professional skills competition awards. The teachers have declared 120 provincial and ministerial level scientific research projects, including 41 collaborative education projects with the Ministry of Education; published more than 700 academic papers, 157 textbooks and monographs, and more than 300 national patents. Professor Han Changri, the president of the university, took the lead in inventing patent technology and obtained 10 invention patents. 2021, Associate Professor Zheng Bing, as the leader of the "Property Rights Digitization Group", started the project research and development jointly with the property rights digitization (brokerage) platform, which started the pioneering demonstration of property rights digitization in national universities. The university established the only "Hainan Haike Petroleum Chemical Products Testing Center" in Hainan Province, realizing the goal of "testing the quality of chemical products without going to the island" in Hainan Province. Professor Cao Weiliang of the School of Chemical and Materials Engineering and Hainan Handi Sunshine Petrochemical Co., Ltd. jointly declared and approved the 2016 Hainan Provincial Science and Technology Department's key research and development program project "dual-effect waste heat recovery and heat pump skills in the ecological design of industrial products", and received special funding of 500,000 yuan, and more than 10 million yuan of annual income from school-enterprise cooperation. Professor Li Donglou and Yuehai Railway Co., Ltd. jointly declared the 2018 key R&D plan project of Hainan Provincial Science and Technology Department, "Research and Development of Intelligent Marine Traffic Service Application Software in Haikou Bay", which was approved with special funding of 250,000 RMB, to serve Hainan's high-tech industry and develop marine traffic service application software to provide marine traffic and safety information services for ships, crew and shipping companies. The research and development of school-enterprise cooperation projects promote the organic connection of education chain, talent chain and innovation chain, and also provide the conditions for students' innovation and practice.
7、Practical Teaching Base
The university pays attention to the construction of teaching and research platforms and practical teaching bases, including the Hainan Special Robotics Engineering Technology Research Center (preparation), Hainan Geriatric Health Management Engineering Technology Research Center (preparation), Hainan Key Laboratory of Medicinal Food and Plant Resources (preparation), the vocational education training base of petrochemical technology supported by the central government, the Rehabilitation Guidance Center for the Disabled in Hainan Province approved by China Disabled Persons' Federation and the Ministry of Education. The center is a demonstration center for practical training in Hainan Province, and a testing center for petrochemical products of Hainan Haike. In addition to these provincial key laboratories and research centers, the school has 18 on-campus practical training centers, 245 on-campus practical training, laboratories and VR labs (24 VR practical training projects were produced and completed), and with Hainan Handi Sunshine Petrochemical Company Limited, Wante Pharmaceutical (Hainan) Co. 153 enterprises inside and outside the province to build and share off-campus training bases. There are 31 incubatees in the school incubation base and 97 intelligent classrooms in the university.
8、Student entrepreneurship and employment
Over the past ten years, the school has trained more than 30,000 graduates for the society. Students of each major have good knowledge and strong hands-on ability, and are brave in practice, innovative, honest and trustworthy.
The school actively promotes the innovation and practice of education and teaching reform, and accelerates the construction of high-quality high-level technical and skilled personnel training system, which has produced a large number of excellent graduates. Some of them have joined the grassroots and let the flowers of youth bloom in the most needed place of the motherland; some have excellent achievements and won a lot in various competitions; some have become the tide of innovation and entrepreneurship, and are generally well received. For example, the school's first graduate Gu Bingbing stay in school as a teacher, from 2015 to lead the 2009 class, 2010 class outstanding graduates co-founded Hainan Cloud Smart Union Technology Co. Recently, Gu Bingbing also undertook Hainan University of Science and Technology intelligent canteen electronic weighing interface development technology project.
At present, Hainan Vocational University of Science and Technology has entered the first batch of national undergraduate level vocational education pilot reform institutions. All faculty and staff are working together to achieve the ambitious goal of turning HUST into a first-class vocational university in China!
This company has no active jobs