Something About Company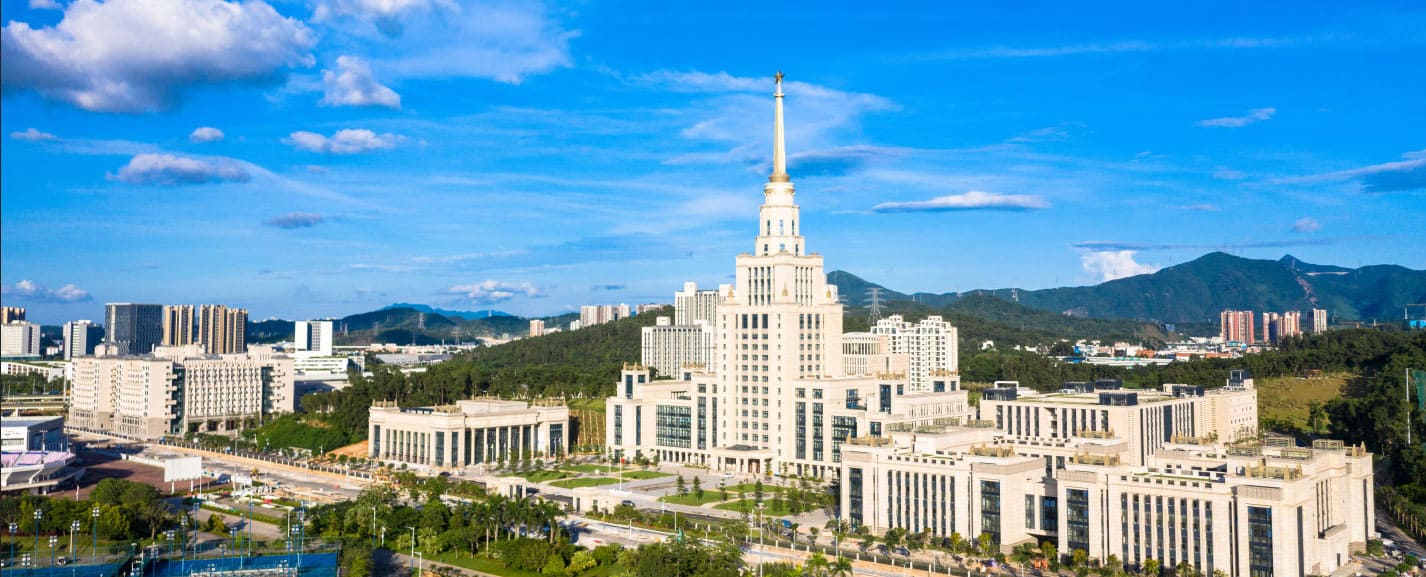 Shenzhen MSU-BIT University
About Shenzhen MSU-BIT University
Shenzhen MSU-BIT University, located in Longgang District, Shenzhen, Guangdong Province, People's Republic of China, officially enrolled in 2017, was established in cooperation with the Shenzhen Municipal People's Government, Beijing Institute of Technology and Moscow State Lomonosov University, and invested by the Shenzhen Municipal People's Government. The university is the first cooperative university organized by the universities of China and Russia.
As of December 2020, the total number of teaching staff is 254, including 159 teaching and research staff; 7 undergraduate majors are offered, 3 majors and 5 directions of master's degree are set up, and 2 doctoral majors are authorized; as of December 2020, there are 803 students, including 716 general undergraduates and 87 international students, and the ratio of undergraduates to the total number of full-time students The ratio of undergraduate students to the total number of full-time students is 89.17%.
The campus is located in the southwest of Dayun New Town in Longgang District, close to Longkou Reservoir, Shenxianling Reservoir, Dayun Nature Park and The Chinese University of Hong Kong (Shenzhen), covering an area of about 333,700 square meters with a building area of 297,900 square meters. The campus is built around a central axis of landscape and mountain greenery, with a distinctive Russian design.
In the first five years after its establishment, the University will enroll 300-500 students per year, and in the long term, the scale of operation will be 5,000 students. The University will carry out teaching and research activities in the fields of language and literature, art and culture, applied mathematics, information technology, economics, earth science, aerospace and other disciplines that are the advantages of Moscow University and Beijing Institute of Technology. Several research centers will be established according to the development needs. The courses will be taught in three languages: Chinese, Russian and English, and the students will receive two diplomas, from Moscow and Shenzhen.
Numbers and Facts
Address
No.1, International University Park Road, Dayun New Town, Longgang District, Shenzhen, Guangdong, China
Nature of schooling
Sino-foreign cooperation
Administration
Guangdong Provincial Education Department
Institution Code
16409
Doctoral Program
2
Master's Program
5
Bachelor's Program
7
Founding Date
October 27, 2016
School category
Comprehensive category
Number of full-time academicians
2 members of the Russian Academy of Sciences (Corresponding) 1 member of the Chinese Academy of Sciences 1 member of the Chinese Academy of Engineering
Shenzhen MSU-BIT University has posted
2

jobs