Something About Company
Sichuan Technology and Business University
About Sichuan Technology and Business University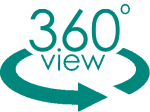 Sichuan Technology and Business University (website) is a comprehensive private undergraduate university approved by the Ministry of Education. In 2004, the Ministry of Education approved the establishment of Chengdu College of Sichuan Normal University as an independent college; in 2015, the Ministry of Education approved the conversion to an independent undergraduate college. In 2015, the Ministry of Education approved the transfer of the university to an independent undergraduate university namely the Sichuan Technology and Business University of today.
The Chengdu campus of STBU is located in the Hi-tech District (West) of Chengdu, at the source of Chengdu's mother river, the Funan River, with convenient transportation and beautiful environment. It is 18 kilometers from Tianfu Square, and is close to Chengdu Metro Line 2, West Yangxi Line (Shuxi Road), Xihua Avenue (Shaxi Line) hub, Old Chenggou Road, Jinfeng Elevated Expressway, and Chengdu-Dujiangyan Light Rail. Surrounded by more than 20 colleges and universities such as Southwest Jiaotong University, University of Electronic Science and Technology and Xihua University; Chengdu Modern Industrial Port where high-tech enterprises and emerging industries are clustered. The teaching facilities and living facilities of Chengdu campus are getting better and better to meet the needs of education and teaching reform and development. Six colleges, namely College of Architecture and Engineering, College of Electronic Engineering, College of Computer Science, College of Communication Engineering, College of Arts and College of Dance, are located on this campus.
The new campus in Meishan is located in Mindong New District of Meishan City, the hometown of Dongpo, covering an area of more than 1,300 mu with a total planned building area of 540,000 square meters. The campus is connected to downtown Meishan by a bridge, and there are four expressways connecting it to the center of Chengdu. It takes only 18 minutes by high-speed rail and 50 minutes by bus. The campus is located on the international tourist route "Chengdu – Sansu Shrine – Leshan Buddha – Emeishan", which is a good place for tourism.
The first phase of the project has been built with administrative building, teaching building, laboratory building, gymnasium, library, plastic sports field, cafeteria complex, student apartments, teachers' apartments and other teaching and living facilities, with a construction area of nearly 300,000 square meters. Four colleges, namely, College of Economics and Management, College of Humanities, College of Foreign Languages and International Business School, are located on this campus.
The university was awarded as one of the top ten undergraduate colleges and universities in Sichuan Province trusted by secondary schools in 2019 by China Education Online, and ranked first in Sichuan in the 2019 "Comprehensive Competition Index of Provincial Research of Newly Built (Application-oriented) Undergraduate Colleges and Universities in China". In the ranking of comprehensive strength of private universities in China by the China Alumni Association, the university was ranked first among similar universities in southwest China for three consecutive years, and was ranked among the high-level private universities in China.
Academics Construction
Sichuan Technology and Business University has 11 secondary colleges and 39 undergraduate majors, covering 6 major disciplines: engineering, management, education, economics, literature, and art. In the past three years, the school has built 4 provincial first-class professional construction sites, 6 provincial application-oriented demonstration majors, 7 provincial key specialties; more than 10 times in the national and provincial professional construction conference to do experience exchange, more than 50 sister institutions to study in the school; the school has undertaken more than 400 provincial (municipal) level teaching and research projects, received funding of more than 2 million, and won 14 provincial and municipal level teaching and research achievement awards.
Talent Cultivation
The university highlights the central position of teaching and steadily improves the quality of talent cultivation. Focusing on the industrial layout and transformation and upgrading needs of Chengdu and Meishan, the university focuses on "new engineering" and "new business", and explores the "integration of industry and education, practical training through" as an important feature of The mode of cultivating applied talents. Focusing on open schooling, the university has established five industry colleges such as ZTE Communication College through school-local and school-enterprise cooperation and integration of social resources, and has established cooperative relationships with more than 20 universities in Japan, the United States and the United Kingdom. In the past three years, the arrival rate of new undergraduates has exceeded 95%, the match between talent training and social demand is 96.28%, the initial employment rate of graduates is over 90%, and the overall satisfaction of employers with graduates is over 95%. More than 50,000 high-quality applied talents have been delivered to the society.
Infrastructure
The university covers an area of 2076.15 mu, with a total construction area of 546,000 square meters and teaching and administrative buildings of 323,800 square meters; the total value of teaching and research instruments and equipment is 144 million yuan, and the library collection is 3.53 million books, including 2.38 million paper books. There are 221 laboratories of various types, with a total laboratory area of 58,400 square meters; 80 off-campus practice bases with stable cooperation between schools and enterprises are built. The network infrastructure is complete, and the campus network covers the whole university. Academic lecture halls, sports halls, student activity centers, auditoriums and small theaters are well-equipped and advanced, with a total area of 144,000 square meters, meeting the needs of students for campus culture, art, sports, labor practice and second classroom activities.
Faculty
There are 1,134 teachers in the school. Among them, there are 851 full-time teachers, 298 of whom have senior titles, 698 of whom have master's or doctoral degrees, 298 of whom are "double-teacher and double-competent" teachers; more than 20 national, provincial and municipal outstanding teachers, model workers, "38 Red Banner Hands" and "Pioneers of Teacher Virtue". There are more than 20 national, provincial and municipal outstanding teachers, model workers, "38th Red Banner Hand", model teachers, etc.; more than 30 national, provincial and municipal famous teachers, outstanding contribution experts, academic and technical leaders and reserve candidates, government allowance experts, etc. The university has been awarded one provincial "Course Civics" teaching demonstration team and three provincial excellent teaching and research teams.
International Exchange
Sichuan Technology and Business University now has cooperation with more than 30 universities in the United Kingdom, the United States, Spain, Japan, Korea, Malaysia, Thailand and other countries. We offer international programs in various modes and channels, such as academic upgrading abroad, summer study tours, summer paid internships in the U.S., internships in Thailand, and practical training in Japanese specialized schools, and are committed to providing students and teachers with opportunities and platforms for academic upgrading, exchange visits, and short-term study.
The International Education and Exchange Center has been offering language training courses for a long time, and is now offering Japanese and Korean language training, focusing on improving students' foreign language ability and comprehensive quality, enhancing their competitiveness in employment and entrepreneurship, and laying a good language foundation for students to study abroad. In recent years, a total of more than 700 students have participated in the small language training. At the same time, in order to meet the needs of teachers to learn spoken language and accompany children for learning purposes, the Language Training Center conducted the first phase of English and Japanese speaking classes for teachers and English parent-child classes for teachers in 2019, with a total of more than 20 parents and children participating.
In promoting international exchange and cooperation, the school has always focused on spreading Chinese culture. In recent years, the school has enrolled 56 international students from Morocco, Pakistan, Ukraine, Bulgaria and other "Belt and Road" countries. The school treats the international students as disseminators of Chinese culture, and offers them courses on Chinese language synthesis, Chinese listening and speaking, Chinese reading and writing, Chinese general information, Chinese culture and sports. The international students not only gain Chinese knowledge and master Chinese skills, but also deeply experience the colorful Chinese culture.
Through school-city and school-enterprise cooperation and integration of social resources, the university has established five industry colleges such as ZTE Communication College; and established cooperation with more than 20 colleges and universities in Japan, the United States and the United Kingdom.
This company has no active jobs