Something About Company
About Sydney Smart Technology College, Northeastern University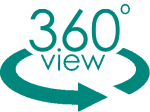 Sydney Smart Technology College, Northeastern University was approved by the Ministry of Education and established in April 2020.
The address of the school is Northeastern University Qinhuangdao Campus. The college has three undergraduate majors: Computer Science and Technology, Communication Engineering and Applied Statistics.
The college started to enroll 300 students in 2020, and the scale of future operation is 1200 students in total.
This company has no active jobs