Something About Company
University for Science and Technology Sichuan
About University for Science and Technology Sichuan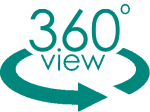 University for Science and Technology Sichuan is located in Chengdu, the capital of Sichuan Province, comprehensive, applied technology-oriented general higher education school, is the governing unit of the UNESCO (UNESCO) Industry-University Cooperation Chair Council, for national unified enrollment, more than 17,000 students.
The University was officially established in March 2006, with Tianfu Campus and Unity Campus, covering an area of more than 3,000 mu and a building area of 799,800 square meters. The value of teaching instruments and equipment is 137.18 million yuan, and the total number of books and paper documents is 1.36 million. There are 792 full-time teachers, 198 hired teachers from outside the university, and 16,784 full-time students.
The Tianfu New Area Campus is located in the national new area – Tianfu New Area, adjacent to many renowned research institutes, with Tianfu International Airport, Sichuan University, Global Center, modern transportation subway, high-speed rail, aviation industry It is a bright star university with great development potential, and is known as "Tianfu New Area's own university" by the society.
This company has no active jobs