Something About Company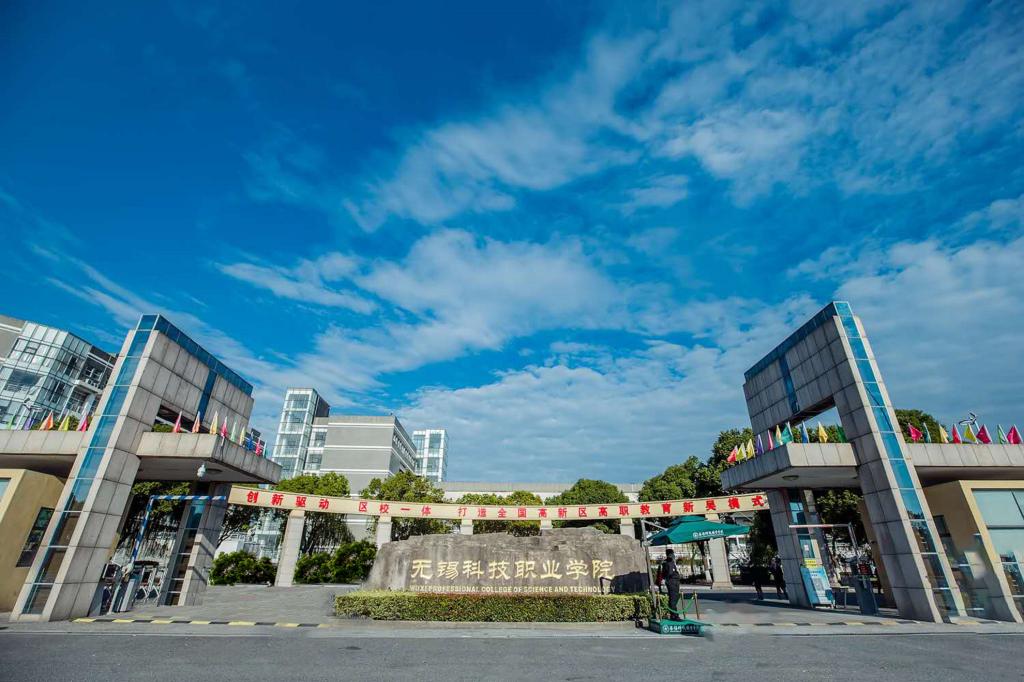 About Wuxi Vocational College of Science and Technology

Wuxi Vocational College of Science and Technology is the first public higher education institution in Jiangsu Province, which is organized by the national high-tech development zone and is a model higher education institution in Jiangsu Province. The school is located in Wuxi City, Jiangsu Province, the geometric center of the Yangtze River Delta, the most economically vibrant region in China, the birthplace of Wu culture, and the historical and cultural city known as the "Pearl of Taihu Lake", and is located in the heart of Wuxi High-Tech Development Zone, a national development zone with more than 3,000 high-tech enterprises and 53 Fortune 500 companies. It is located in the core of Wuxi High-Tech Development Zone, a national-level development zone with more than 3,000 high-tech enterprises and 53 of the world's top 500 enterprises, adjacent to the beautiful Xinzhou Ecological Park, and surrounded by complete transportation infrastructure such as airport, high-speed rail and subway, with elegant environment and convenient transportation.
The college has a beautiful environment with first-class teaching building, science and technology building, experimental training building, library, student apartments, commercial entertainment center and supporting campus network software facilities.
Overview
There are more than 7,200 full-time students in the college. The college now has ten secondary colleges (departments): College of Artificial Intelligence, College of Intelligent Manufacturing, College of Internet of Things Technology, College of Business (College of Airport Logistics), College of Digital Arts, College of Culture and Tourism, Foundation Department, College of Overseas Education, Center for Humanities Education, and College of Innovation and Entrepreneurship.
The college has six major clusters of artificial intelligence, Internet of Things technology, intelligent manufacturing, airport logistics, digital art, and cultural tourism. The school has set up 33 majors, all of which are in line with the economic development of Wuxi region and precisely dovetail with the development of high-tech industries. 40 bases and 208 off-campus training bases, including high-level platforms such as the Industrial Robotics Application Training Center of the Ministry of Education, the training bases supported by the central government, the training bases supported by the provincial government, the provincial higher vocational education training platform for in-depth integration of industry and education, and the provincial engineering technology research and development center of higher vocational colleges, and the introduction of famous enterprises such as Suntech Solar and AstraZeneca "Teaching Workshop".
Faculty
There are more than 60 teachers, among whom senior titles account for more than 60%, 50% with master's degree or above, 60% overseas students, 1 outstanding young education expert, and 16 enterprise executives teachers.
Scientific Research Platform
The college cooperates with Wuxi Export Processing Zone Administration and other authorities to provide students with a broad internship training platform and resources, and has built 10 on-campus laboratories.
Scientific Research Achievements
Three courses of logistics information technology have been awarded as excellent courses at municipal level. Teachers of the college have published more than one hundred professional papers and more than ten textbooks.
Campus Environment
The college is located in Wuxi New District, Wuxi City, Jiangsu Province. The college is surrounded by numerous enterprises, providing students with a convenient internship opportunities. The comprehensive strength of Wuxi New District ranks among the top 54 national high-tech development zones in China. Wuxi New District has many science and technology parks such as PV New Energy Industrial Park, Ultra Large Scale Integrated Circuit Industrial Park, Sensor Network Innovation Demonstration Zone, Creative Culture Industrial Park, Life Science and Technology Park, Airport Headquarters Economic Park, Mechanical and Electrical Power Equipment Industrial Park (Rail Transit Industrial Park), Beijing University, Nanjing University, Chinese Academy of Sciences 45 domestic well-known universities and research institutes in tin, more than 200 research and development institutions, more than 2,000 science and technology enterprises (including more than 90 of the world's top 500 enterprises), the college to promote the cooperation between government, industry, academia and research, to improve the quality of talent training provides a solid platform and a broad space.
Campus Map
Address: No.8 Xinxi Road, Wuxi New District, Jiangsu Province
Zip code: 214028
Public transportation: (East Gate): Bus 30, 31, 35, 69, 93, 766, 788, G1 Road, etc.; (North Gate): 103, 765 Road, etc., a total of more than 10 bus lines, convenient transportation; among them, 30, 31, 35, 69, 93 Road, etc. can be directly from the railway station to the college, the traffic is very convenient.
Metro: The school is adjacent to Wuxi Metro Line 3 Zhoujingxiang Station, which is only 800 meters away from the south gate of the school.
This company has no active jobs