Something About Company
Chengdu Technological University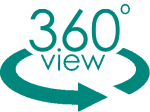 About Chengdu Technological University
Chengdu Technological University (website) is a full-time public undergraduate college under the supervision of the Sichuan Provincial People's Government.
As of March 2019, the university covers an area of 1,000 mu, with the main campus located in the west part of Chengdu High-tech, in addition to the Hua Paifang campus in the center of Chengdu and the Dafeng campus in the northern suburbs. The total value of scientific research instruments and equipment is about 140 million yuan; the library collection is more than 2.64 million books, including 1.13 million paper books. 14 secondary colleges (departments and divisions) and one college of continuing education, with 30 undergraduate majors; 985 faculty members, including 646 full-time teachers, 328 teachers with senior titles of associate or above, 802 teachers with master's degrees or above; full-time students are about 12,700 full-time students.
Faculty Strength
As of March 2019, Chengdu Institute of Technology has 985 faculty members, including 646 full-time teachers, 328 teachers with senior titles of associate or above, 802 teachers with master's degree or above; 3 national teaching teachers and 6 provincial teaching teachers, 3 national teaching teams (computer, machinery, electromechanics) and 4 provincial teaching teams; teachers have won the National Advanced Individuals of Teacher Virtue, National Outstanding Teachers, Provincial Teachers' Virtue Standards, and the National Teacher Virtue Standards. Outstanding Teacher, Provincial Pioneer of Teacher Virtue, Expert with Special Government Allowance, Provincial Academic and Technical Leader and Reserve Candidate, Provincial Outstanding Expert with Outstanding Contribution, etc. More than 50 times. The university also has the right to review the qualifications for the positions of associate professor (associate researcher) in mechanical engineering, business administration, computer science and technology, electronic science and technology, and information and communication disciplines.
The university has carried out extensive exchanges and cooperation with Canada, Germany, Japan, Singapore, Australia, the United States, New Zealand and other countries as well as Hong Kong and Taiwan in China, and every year sends many teachers and students to visit overseas and Hong Kong and Taiwan for further studies, cooperative research and exchange studies. We have cooperated with Holland College in Canada to train ten times nearly one thousand double-diploma graduates.
The university cooperates with well-known enterprises such as China Electronics Technology Group, Intel Corporation, Wuliangye, Changhong, Huawei, Jiuzhou, Maipu, BOE, TCL, Gree Electric, Chongqing Pingwei, Shanghai Moshi, Foxconn, etc.
On July 2, 2020, 68 colleges and universities in Sichuan and Chongqing formed the Chengdu-Chongqing Region Twin Cities Economic Circle College Art Union in Chengdu, and the inaugural meeting was held in the Opera Hall of Chengdu City Concert Hall. Chengdu Institute of Technology participated as a member college of the Art Alliance.
College of Foreign Languages
College of Foreign Languages is mainly responsible for teaching English as a compulsory subject for first and second year students and teaching and management of international students.
There are four teaching and research departments: University English Teaching and Research Department, Business English Teaching and Research Department, International Education Teaching and Research Department, and Second Foreign Language Teaching and Research Department. The Language Laboratory Teaching Center of the College has four multimedia language laboratory classrooms and two specialized laboratories for teaching, practical training and online testing. In addition to meeting the needs of professional laboratory teaching, the Language Laboratory Teaching Center is open to all students for independent study and training in English.
The college has a school-level research platform, English Applied Translation Research Center, which combines the school's application-oriented development orientation, the advantages of English disciplines and the characteristics of engineering students, and is dedicated to serving local society and economy and talent training. With applied translation theory and practice research as the research field, based on the advantages of our university in the fields of intelligent manufacturing, electronic information and modern service industry, it conducts research on the characteristics of scientific and technological English and its translation, transformation of results and scientific and technological services, and promotes the integration of industry and education and the cultivation of innovative and application-oriented talents.
Since 2012, 204 students have won the National Student English Contest, the "Foreign Language Research Institute Cup" and the National College English Writing Contest.
The college will take cultural communication as a bridge to build a platform for social, economic and cultural exchanges with foreign countries, so as to meet the demand for Chinese language promotion in the process of economic development and cultural exchanges under the national strategy of "One Belt, One Road", so as to better serve the local economy and improve the internationalization level of the school's application-oriented schooling.
Chengdu Technological University has posted
1

job