Something About Company
Wuyi University Jiangmen
About Wuyi University Jiangmen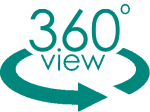 Wuyi University (Jiangmen) is located in Jiangmen City, Guangdong Province, the hometown of many overseas Chinese. It is also the only local university on the west bank of the Pearl River Delta with a emphasis in engineering.
The university was founded in 1985, and started to accept foreign students in 1993. The university became a master's degree granting institution in 1998.
The university admits undergraduate students from 24 provinces, cities, Hong Kong, Macao and Taiwan, and graduate students from home and abroad. There are more than 24,000 students enrolled, including 19,000 full-time undergraduates and 400 graduate students.
Cooperation and Exchange
The university has established cooperation with nearly 50 universities in 14 countries and regions, such as the United States, the United Kingdom and Germany, and carried out substantial cooperation in discipline construction, talent training, academic research and teacher training. Among them, overseas joint R&D and joint postgraduate training bases have been established with Rutgers University in the United States, Liverpool School of Tropical Medicine in the United Kingdom, Karlsruhe Institute of Technology in Germany, Hong Kong University of Science and Technology and other high-level universities in other countries (regions).
School Ranking
In May 2020, Wuyi University was ranked 307th in the 2020 ShanghaiRanking University Rankings (General).
Google Map

Numbers and Facts
Chinese Name
五邑大学

Region
Jiangmen City, Guangdong Province

Address
No. 22, Pengjiang District, Jiangmen City, Guangdong Province 
No. 99, Yingbin Avenue, Jiangmen City, Guangdong Province

Department
Guangdong Province

Current leaders
Party Secretary: Kun Zhang
President: Yunhua Zhang

School Day
October 7

School Motto
好学、多思、求实、创新 Learn, think, seek truth, innovate

Institution Code
11349

Institution Type
Comprehensive

Master's Degrees
7 first-level academic degree disciplines
3 second-level academic degree disciplines
5 professional master's degree fields

Date of Establishment
1985

Type of Institution
Public university

Attributes
Full-time general undergraduate college,
Provincial and municipal undergraduate colleges and universities
High-level science and technology university construction universities in Guangdong Province

Undergraduate majors
81

Faculties and departments
18 teaching institutions, including the Department of Intelligent 
Manufacturing, College of Arts etc.
This company has no active jobs