Something About Company
Xianda College of Economics and Humanities
About Xianda College of Economics and Humanities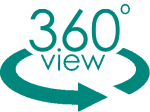 Xianda College of Economics and Humanities, Shanghai International Studies University, established in 2004, is one of the first full-time undergraduate independent colleges in Shanghai approved by the Ministry of Education of the People's Republic of China, and is organized by Shanghai International Studies University and Shanghai Xianda Investment Co.
The college shares the resources of the Hongkou Campus of Shanghai International Studies University, with an elegant environment, a strong humanistic atmosphere and convenient transportation, and has modern standard teaching buildings, comprehensive buildings, administrative offices and student apartment buildings.
The college has two campuses, Hongkou and Chongming. The Hongkou campus is located in the northeast of the city, adjacent to Shanghai Foreign Studies University; the Chongming campus is located in Chenjia Town, Chongming District, with beautiful neoclassical and Tuscan-style buildings complementing the unique ecological environment. The college offers 22 undergraduate majors in 6 categories, including literature, law, economics, management, education and art, and has nearly 8,000 full-time undergraduate students.
Google Map

Facts and Figures
Name
上海外国语大学贤达经济人文学院

Alias


上外贤达, 

Xianda, XDSISU

Region
Shanghai, China

Address
Hongkou Campus: 390 East Sports Club Road, Hongkou District, Shanghai; 
Chongming Campus: 999 Dongtan Avenue, Chongming District, Shanghai

Department in charge
Shanghai Municipal Education Commission

Current leadership
Zhang Dingquan

School Motto
贤者惟德,达者善事

Institution Code
4131013636

Institution Type
Foreign Language

Founded
2004

Type of Institution
Private University

Institution Attributes
Independent College

Faculties and Departments
Department of Foreign Languages
Department of Economics and Trade Management
Department of Journalism and Communication etc.

Executive Chairman
Li Jin

Official website
http://www.xdsisu.edu.cn

Undergraduate majors
22
This company has no active jobs