Something About Company
About Chongqing Institute of Foreign Studies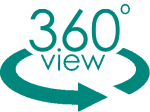 Chongqing Institute of Foreign Studies, located in Chongqing, is a private higher education school organized by Le Xian Education Consulting (Ganzhou) Co.
The school was formerly known as Chongqing Southern Translation Institute of Sichuan Institute of Foreign Languages, which was founded in 2001; it started to enroll in 2002 and was recognized as an independent college by the Ministry of Education in 2003.
As of March 2021, the school has two campuses in Yubei and Qijiang, with 11 secondary colleges (departments) and 35 undergraduate majors; there are more than 800 full-time teachers and more than 15,600 undergraduate students.
Google Map

Figures and Facts
Name
重庆外语外事学院

Address
Yubei Campus: No.18, Longshi Road, Huixing Street, Yubei District, Chongqing 
Qijiang Campus: No.1, Xuefu Road, Wenlong Street, Qijiang District, Chongqing

Nature of schooling
Private college

Department in charge
Chongqing Municipal Education Commission

Current leaders
President: Li Keyong Party Secretary: Yue Xingmao

School Day
November 5

Famous Alumni
Jike Junyi

School Motto
厚德、博学、求是、致远 
Virtue, knowledge, truth-seeking, far-reaching

Institution Code
13588

Abbreviation
Chongwai, CIFS

Time of Establishment
November 2001

School Type
Language

Affiliated company
Le Xian Education Consulting (Ganzhou) Co.

Undergraduate Majors
35

Colleges and Departments
11
Chongqing Institute of Foreign Studies has posted
2

jobs