Something About Company
About Zhengzhou Normal University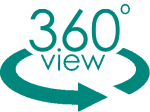 Zhengzhou Normal University is located in Zhengzhou, the capital of Henan Province, on the bank of the Yellow River and at the foot of Song Mountain.
The university was established in 1949. There are 6 affiliated primary and secondary schools, 275 off-campus internship and training bases; the library has more than 1,780,000 paper books, 2,253,000 electronic books and 57 Chinese and foreign language databases; it has built a cloud data center and a 10-gigabit core switching fiber optic backbone campus network.
The university has established cooperative relationships with 12 institutions in 9 countries, including the United States, Britain, Canada, Russia and India, set up Chinese language and culture exchange centers in 3 colleges and universities, including Royal Canadian College, and undertaken educational exchange programs between Zhengzhou City and the city of Joinville, Brazil. Every year, teachers are selected to go overseas for further study, and several batches of study tours are organized for exchange visits outside of China.
Map Location and Review

Numbers and Facts
Chinese Name
郑州师范学院


English Name
Zhengzhou Normal University

Alias
ZZNU

Region
Zhengzhou City, Henan Province

Department in charge
Henan Province

Current leadership
Secretary of Party Committee: Zhao Jian President: Sun Xianke

School Day
May 16th of every year

School Motto
To achieve knowledge and virtue

School Song
 格物致知、明德尚善 Rise with the Central Plains

Institution Code
12949

Institution Type
Teacher training

Founded
1949

Type of institution
Public university

Institution Attributes
Full-time general undergraduate institution

Undergraduate majors
39

Faculties and Departments
20 secondary colleges including College of Arts and Letters, College of Communication,
College of Foreign Languages, College of Mathematics and Statistics, 
College of Physics and Electronic Engineering, College of Chemistry and Chemical Engineering

Awards
National Civilization Unit, National Model School of Language Standardization, 
Civilization Pioneer School of Henan Province, Advanced Group of Higher Education Teaching 
Work of Henan Province

Joint Master's Degree Program
3

School official website
http://www.zznu.edu.cn



Zhengzhou Normal University has posted
3

jobs